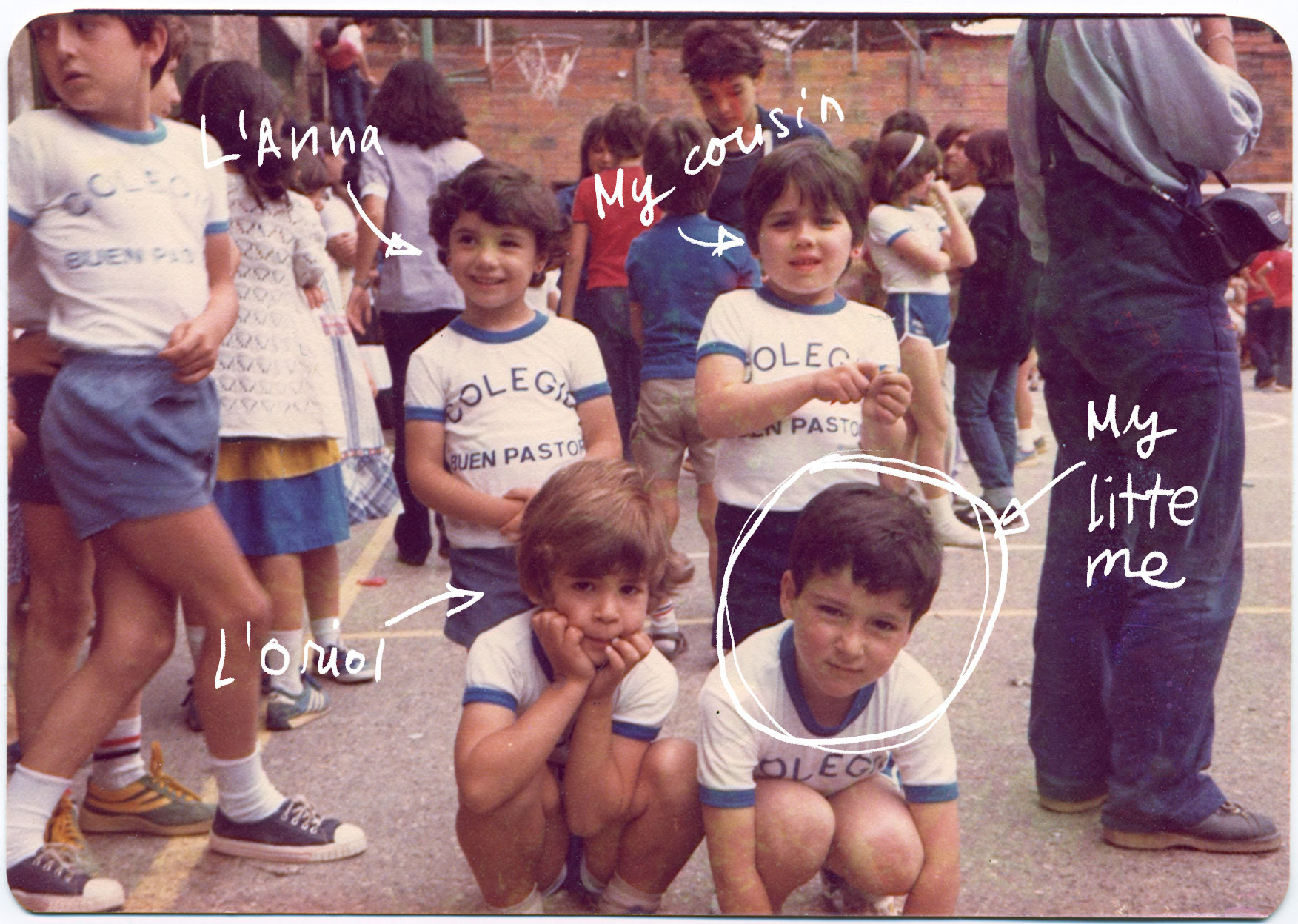 Hi, I'm Swasky,
also known as Victor (Barcelona, 1975). I've drawn since childhood. But despite being educated in a school system where creativity is a misunderstood discipline, which takes into account only learn to respond well questions, I decided to study Fine Arts once I finished secondary school. After I studied Audiovisual Communication where mediocrity was also a norm. I ended up working in the advertising world, where everything is done in time money and time edges of suicide. Drawing has always been present in my life and now is fully present.
All works © Swasky.
Gustavo Gili, Fundació Miró, Sònar, Ajuntament de Sant Boi, Big Draw, Museu Picasso, Círculo de Lectores, Ajuntament de Barcelona, Dept. d'Educació, Cercle Artístic de Sant Lluc, Zahorí de Ideas, Librería Universitaria, Waterstones, Metròpolis, Prodeca, Incavi, Icon magazine.
Prix International, Carnet de Voyage, Clermont-Ferrand, 2018

Prix International, Carnet de Voyage, Clermont-Ferrand, 2012
54é Concurs Internacional de Pintura Ràpida de Tossa de Mar (Other media), 2010.
"Hola, Miró!!!", Ed. Gustavo Gili, 2017
"Animals and Pharaohs. The exhibition". ODSk, Col. by Santi Sallés and Swasky, 2015
"Catalan Wine Landscapes" Sketch Guides Col., 2014.
"Nueva vida a tu ropa" (illustrator), 2013.
"Enjoy Gaudí" Sketch Guides, 2013.
"Socorro", (Illustrator), 2012.
"Voltant per Sants", Ajuntament de Barcelona, 2011.
.
Salón del Cómic de Barcelona. "Cuadernos de Viaje", Barcelona - Catalonia
"Viatge Extra-ordinari", Girona.
"Le Rendez-Vous du carnet de voyage",  Clermont-ferrand - France
"Matite in Viaggio" - Mestre - Italy
"Use a book" - Barcelona - Catalonia
"Barcelona's Sketchcrawl" - Barcelona - Spain
"De vuelta con el Cuaderno" - workshop - Zaragoza - Spain
"Diary art" - Fad and Terminal barcelona - Barcelona- Spain 2009